Hi, I'm Chris Eason. You might remember me from such articles as the Top 10 Stan Lee Cameos, Batman '89 Funko Pop Review and The 10 Most Anticipated Movies for the Rest of 2019. Yes, I am quoting the greatest actor of our generation, Troy McClure!
I love Christmas! It is my favourite time of the year for so many reasons, the food, the presents, the cold crisp days and the perpetual hope of snow! Christmas time brings out the best in people, it's a season for spending time with the ones you love. There is nothing I enjoy more on a cold, wintry evening than to get cosy, snuggle up on the sofa and watch a good Christmas film.
The thing about Christmas films is that they can be cheesy or hokey and that's ok! The acting won't always be top-notch and the storylines may be implausible but they always bring it together to deliver a feel-good message of love and togetherness. Before we get to the list there will be no movies that take place at Christmas being shoehorned into the Christmas movie category so no Die Hard or Batman Returns! This article may contain minor spoilers.
So, here are my Top Ten Christmas Movies, enjoy!
---
10. Christmas With The Kranks
Who is in it? Tim Allen, Jamie Lee Curtis & Dan Ackroyd
What is it about? When their daughter leaves home to join the peace corp, the Kranks decide to skip Christmas and go on a cruise instead. Skipping Christmas means not sending a single card or buying a solitary gift and not hosting the annual Krank Christmas party…. until their plans get changed at the last minute. I really like Tim Allen, he's is a very underrated actor who has an affinity for Christmas! Jamie Lee Curtis has some fun moments in the film and has a scene that is reminiscent of her scream queen days! This movie goes from the main characters being as anti-Christmas as possible to trying to pull off a minor Christmas miracle in a matter of hours!
When was it released? 24 November 2004
---
9. The Muppets Christmas Carol
Who is in it? Michael Caine, Kermit The Frog, Miss Piggy & the full Muppet gang.
What is it about? The Muppets retell the classic novel, A Christmas Carol by Charles Dickens. This is the tale of an old miser bid for redemption with help from three ghosts. There have been so many versions and retellings of this story with stars like Kelsey Grammar, Bill Murray and Jim Carrey more recently, but the humour and songs from the Muppets version is my favourite. All together now, "there goes mister humbug, there goes mister grinch".
When was it released? 18 December 1992
---
8. Arthur Christmas
Who is in it? James McAvoy, Hugh Lawrie & Jim Broadbent
What is it about? The current Santa Claus is coming to the end of his time as Father Christmas and is getting ready to hand down the mantel to his son, Steve, who has a state of the art, high-tech operation in place to automate the delivery of presents all around the world. But when the unthinkable happens, and Santa misses just one child out, someone has to save the day! It's up to Arthur, Santa's youngest son, to deliver a present to the forgotten child before Christmas morning. The film deals with the passing of the torch from one generation to the next but also highlights that when working together you can achieve anything. The film adds some clever ideas to Santa Claus mythology with some excellent animation, humour, and a great cast.
When was it released? 1 November 2011
---
7. The Christmas Chronicles
Who is in it? Kurt Russell, Darby Camp & Judah Lewis
What is it about? When their single mother has to work, siblings Teddy and Kate formulate a plan to capture Santa Claus on Christmas Eve! Things don't go quite as planned and Santa gets arrested! The kids have to team up with Santa's elves to deliver the presents and save Christmas. Santa is gruff and easily annoyed when provoked as opposed to the jolly version we're used to seeing. Kurt Russell may be the biggest, badass version of Santa yet!
When was it released? 22 November 2018
---
6. Christmas Cookies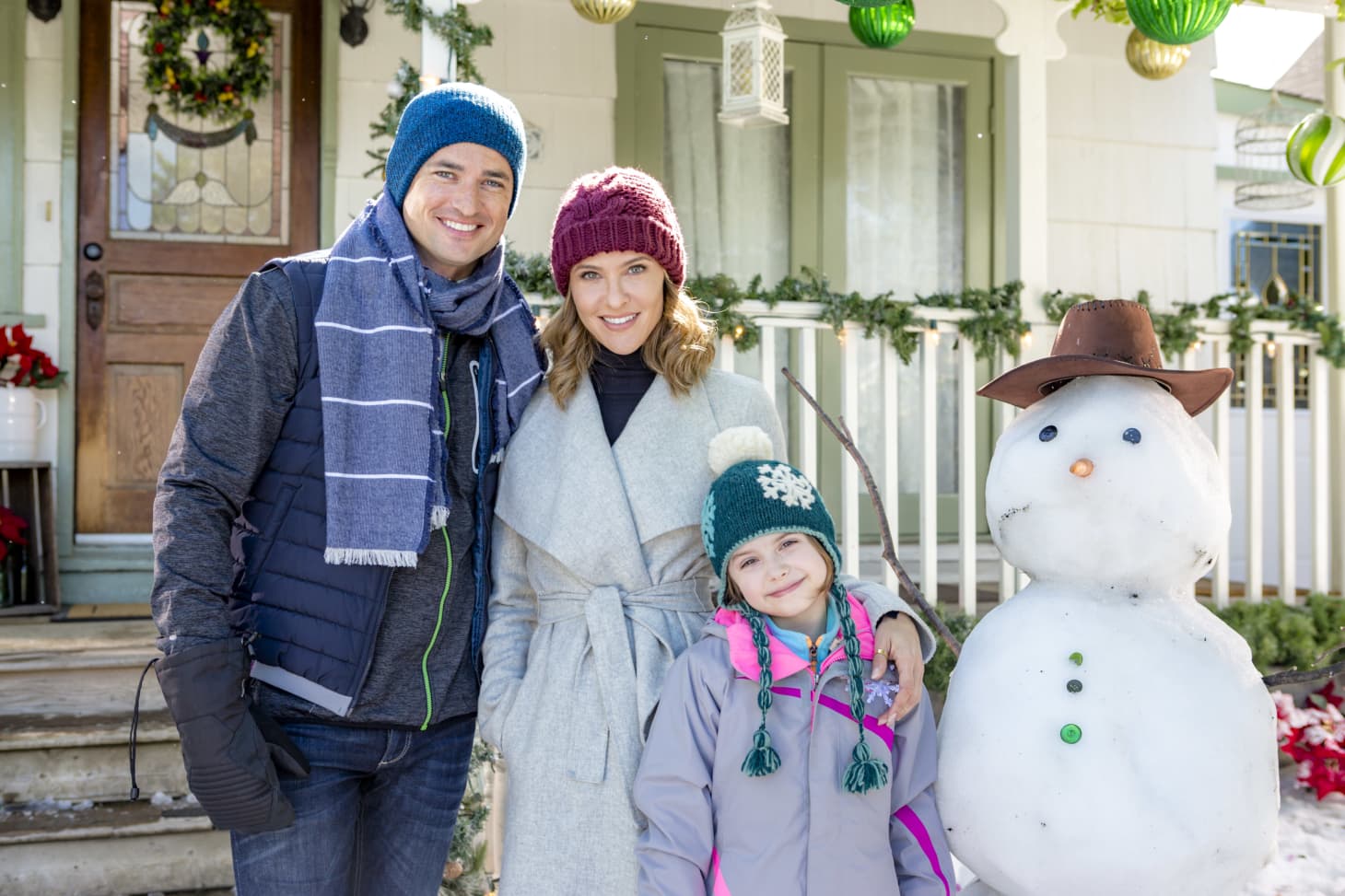 Who is in it? Jill Wagner, Wes Brown & Chris Gauthier
What is it about? Aunt Sally's Christmas Cookie Company is sold to a large conglomerate and Hannah is sent to the small idyllic town of Cookie Jar to seal the deal. But this means the factory will be closed, which endangers the livelihood of the whole town. Things get complicated when Hannah is enchanted by the town's Christmas spirit and begins to have feelings for the factory's owner. You may not believe me, but there are quite a few hidden treasures in terms of Christmas movies that have been made by the Hallmark channel. Christmas Cookies may not have the star power of the others in this list but its a really nice story that makes me hungry and eager to visit a Cookie Jar!
When was it released? 13 November 2016
---
5. Home Alone
Who is in it? Macauley Culkin, Joe Pesci & Daniel Stern.
What is it about? The McAllisters are due to travel to Paris to celebrate Christmas in the French capital, when due to a power cut they miss their morning alarm and leave their youngest son, Kevin, in the house all alone! Yes, the McAllisters are the worst parents in the world! What the family don't know is there is a couple of cat burglars that have plans to ransack their family home! This leaves Kevin to defend himself and his home whilst his parents try everything they can to get home for Christmas. Regardless of how many times I have seen this film, the home invasion and defense is still one of the funniest sequences in any film.
When was it released? 7 December 1990
---
4. The Santa Clause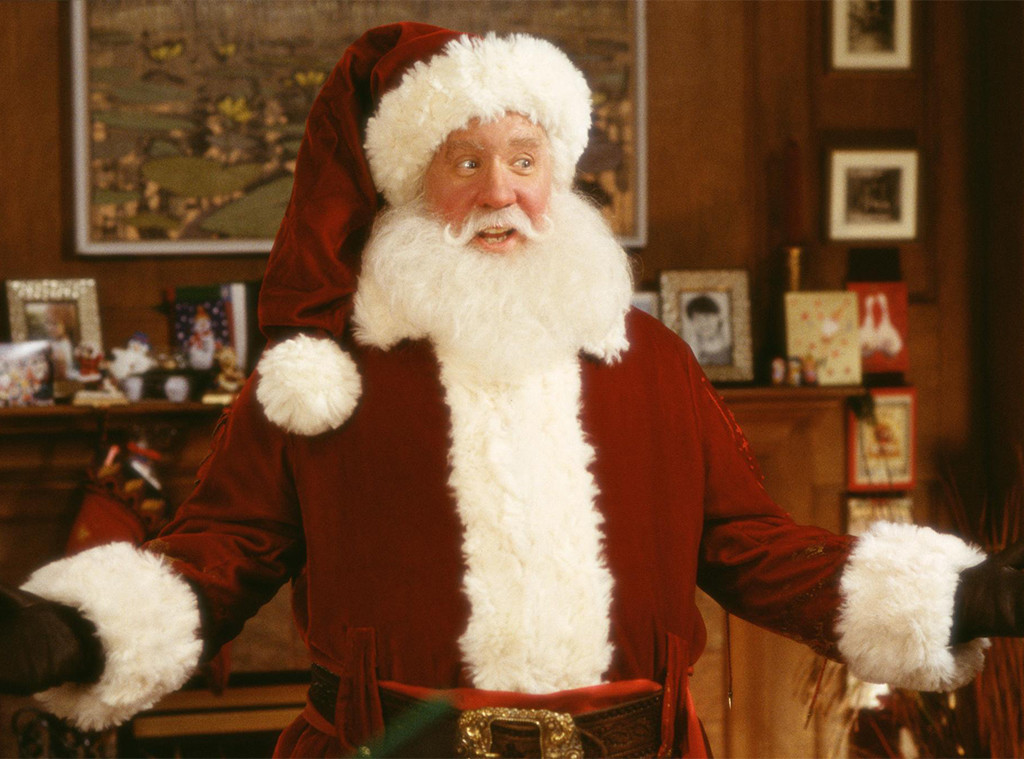 Who is in it? Tim Allen, Judge Reinhold & Eric Lloyd.
What is it about? Christmas Eve. Whilst reading his son, Charlie, The Night Before Christmas when there arose such a clatter…on his own roof. He finds (and scares) the real the Santa who falls from the roof and disappears. This makes Scott the new Santa Claus, but how is he going to keep his new job a secret when his weight balloons and his hair and beard turn white.
When was it released? 11 November 1994
---
3. How The Grinch Stole Christmas
Who is in it? Jim Carrey, Taylor Momsen & Jeffrey Tambor.
What is it about? This is the only live-action adaptation of Dr Suess' 1957 Christmas story and manages to replicate all the charm and quirky humour whilst sprinkling magic from Ron Howard. The character of the Grinch is brought to life by Jim Carrey who adds his own dash of craziness to proceedings. It's a tradition in our house to watch the Grinch every Christmas eve before we put our daughters to bed, this film definitely puts our family in the mood for Christmas.
When was it released? 1 December 2000
---
2. Elf
Who is in it? Will Ferrell, James Caan & Zooey Deschanel.
What is it about? Son of a nutcracker! Buddy the elf finds out the shocking truth, that he is in fact, a human! He decides to go to New York via the seven levels of the candy cane forest and through the sea of swirly-twirly gumdrops to find his biological father. Will Ferrell plays Buddy full of happiness and innocence which is juxtaposed really well against the jaded and streetwise New Yorkers he comes across. without a trace of irony or without breaking the fourth wall to wink at the audience. It's my favourite Christmas film of the modern era.
When was it released? 7 November 2003
---
1. It's A Wonderful Life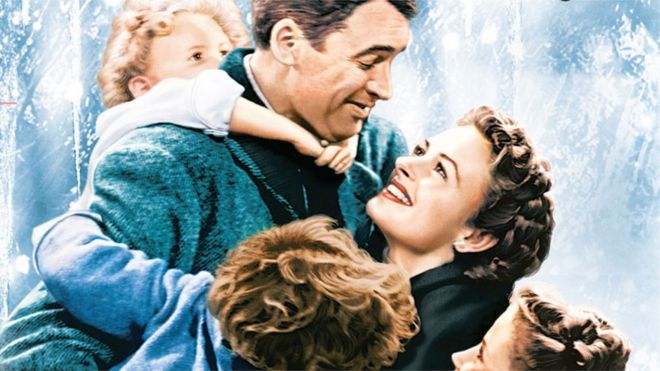 Who is in it? James Stewart, Donna Reed & Lionel Barrymore.
What is it about? Often imitated but never duplicated. This is the tail of George Bailey, a small town man whose world is falling apart and he contemplates suicide by jumping off a bridge! Just as he is about to take the plunge, his guardian angel, Clarence, intercepts him and shows him what life would be like if George was never born. To me, this film is as close to perfection from a Christmas film as you can get. Believe all the hype and hyperbole, because this film is as good as a Christmas movie as it gets. It doesn't get any better than this. If you haven't watched this film before, make sure It's Wonderful Life is on your watchlist this yuletide season.
When was it released? 6 April 1946
---
Merry Christmas to all, and to all, good night.